We work, live and play right here in Asheville, NC.
We are honored to serve the community we love by building relationships with local organizations that provide for, educate and unite those in need.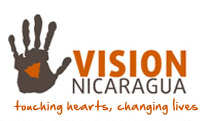 Vision Nicaragua
A non-profit, multi-denominational Christian organization. Vision Nicaragua's purpose is to make known and to serve the spiritual, physical, and financial needs of the people of Nicaragua. They are open to all who are willing to share their God-given gifts and talents with the people of Nicaragua.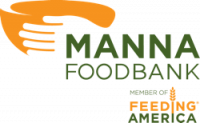 Manna Food Bank
MANNA FoodBank is a private, not-for-profit service organization working to end food insecurity in the 16 counties of Western North Carolina, including the Qualla Boundary. MANNA links the food industry to over 200 partner pantries and other human service organizations to get food to thousands of families' tables. They are a member of Feeding America, the nation's largest domestic hunger relief organization.

Sharing House
Sharing House is a faith-based, cooperative ministry of area congregations, individuals, and businesses. For over 42 years, Sharing House has been a source of compassion and crisis assistance for under-resourced neighbors in Transylvania County, NC. They believe in love-in-action and in the inherent dignity of every person.

ABCCM
ABCCM responds to meet emergency needs, while also developing strategic plans to address root causes of poverty, take steps to achieve independent living skills, and restore lives in the community. They accomplish this through ministries such as Transformation Village, Christmas Angel, Veterans Restoration Quarters, and homeless programs.

Youth Villages
Youth Villages works to radically improve the lives of children across the country through an array of program models and services built around preserving and restoring families. They partner with others to expand their reach and advocate for positive, long-term change in child welfare, juvenile justice and children's mental health systems.

Cherokee Indian Hospital Authority
The Cherokee Indian Hospital Authority (CIHA) blends state-of-the-art healthcare within a system of inpatient and outpatient resources across the Qualla Boundary and its outlying clinics. There mission is to provide accessible, patient and family centered quality healthcare with responsible management of the Tribe's resources.